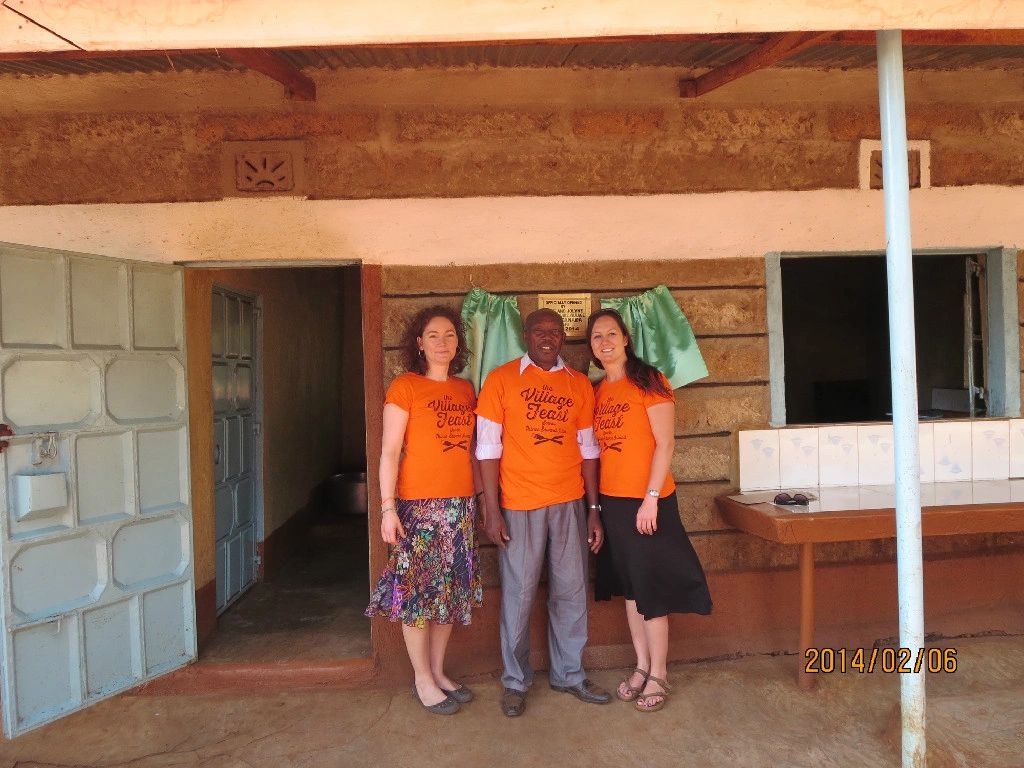 The official opening of the cookhouse of Marinya-A-Ruibi (2012 cookhouse), with headmaster William Karema Center, Ilse Peters Ching Left and Jolyne Sharkey Rt.
Headmaster William Karema, Jolyne Sharkey, Teresa Mellish, Ilse Peters Ching, and Jennifer Morogocho, Farmers Helping Farmers liaison with the stainless steel cookers cooking up githeri.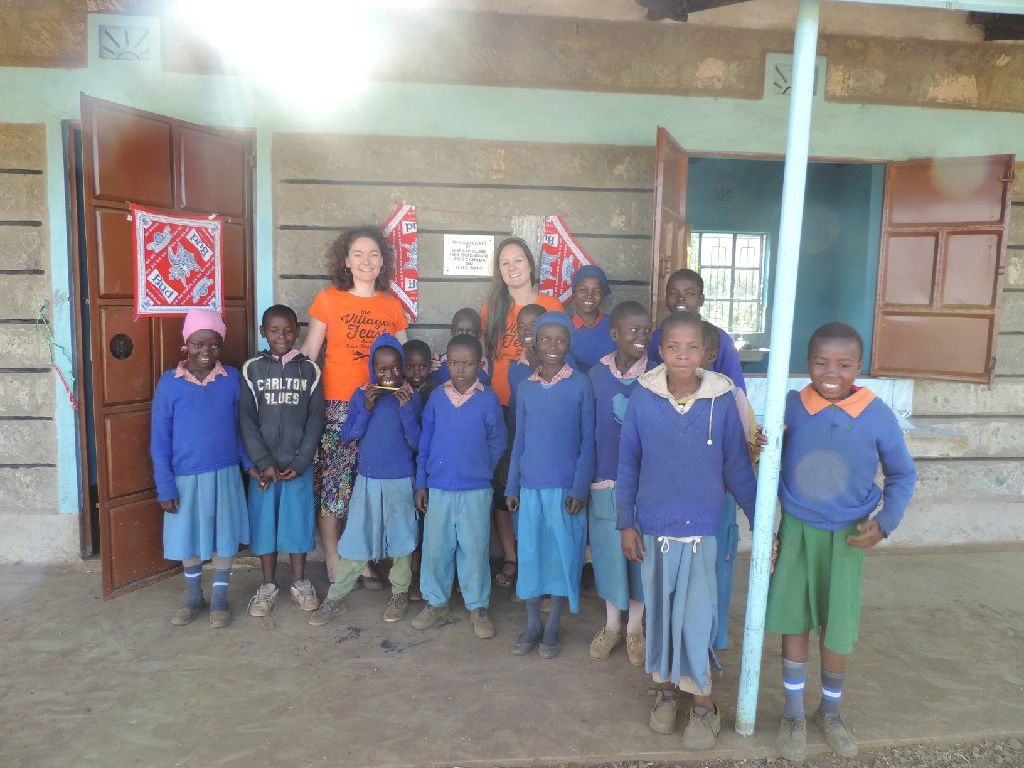 Ilse and Jolyne attending the official opening of Mitoome, which was the 2013-funded cookhouse.